Kevin Behan will be giving a day-long seminar at the flagship Orvis store in Manchester, VT on June 21st. If you live in (or near) the Northeast, this seminar will be a great opportunity for you to work with the Natural Dog master himself. I believe there are still spots open - if you register, tell them that the Natural Dog Training blog sent you! I *might* try to make it over there myself, but it's a 5 hour drive from Portland - will definitely be there in spirit, if not in person.
Here are the details:
Learn how to work with your dog's energy to get 100% control 100% of the time, no matter what!
Saturday June 21, 9am-6pm - RAIN or SHINE
Orvis Flagship store in Manchester VERMONT (don't drive to NH instead, you won't find him there!)
register at www.naturaldogtraining.com/register or e-mail naturaldog@hotmail.com
or call 1-802-722-4526
pre-registration required!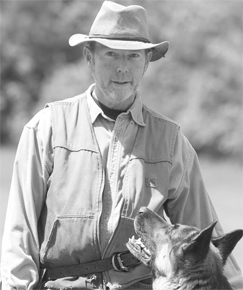 If you've been thinking about working with your dog with Kevin, this would be a great opportunity for you to get hands-on experience, as well as to see him in action with other dogs (lots to be learned there as well, of course). Hope your summer is off to a great start!